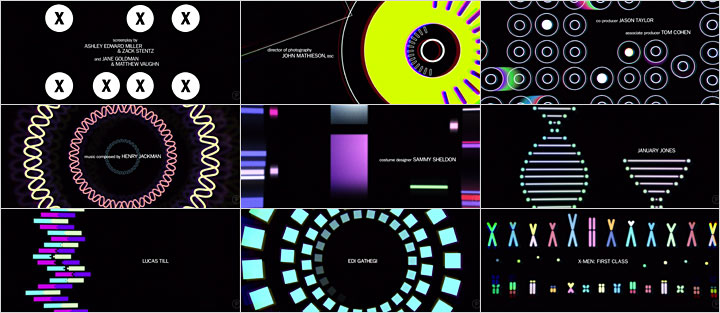 X-Men: First Class
Simon Clowes is originally from the UK but after getting a degree in Graphic Media Design from London College of Communication, he moved to Los Angeles a few weeks later to work at Prologue films.
The Director of the film Matthew Vaughn was very clear when briefing the title sequence that a "3D Heavy" title was out of the question and he stuck to this proposition throughout the production of the film. There was a variety of different concepts sent in by designers at Prologue. Vaughn selected four sequences that he wanted to further elaborate but finally he chose the cleanest and simplest ( a Maurice Binder, inspired board) which he found was the best for the film, which was crafted by Simon Clowes.
There is an extreme importance of having a good relationship between the director and the designer of the sequence, Clowes understood from the first briefing that Vaughn loved the early James Bond titles.
"He wanted the title sequence to feel like it was set in the same time period as the movie," says Clowes.